Vegan Edible Recipes
It's 420, and you want to up the ante and also sort those munchies that have been driving you crazy! We get it, and look no further, because we have got the dopest list of vegan edible recipes, and it's high time you tried them!
We are just going to sashay away and leave these here.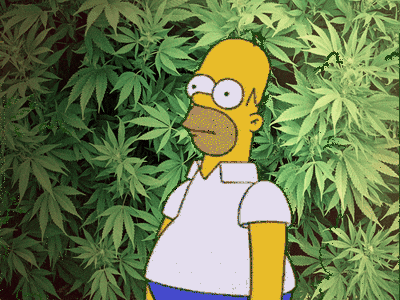 Vegan Blazed Brownies 
Cooking And Prep Time: 3 Hours
Makes: 16 Brownies
What You Need:
Food Processor
Baking sheet, lined
¾ cup rolled oats
¾ cup walnuts
1 cup dates
1 teaspoon vanilla extract
2 teaspoons cocoa powder
4 tablespoons Coconut Cannabis Oil
pinch of salt
1  tablespoon almond butter
1 tablespoon maple syrup
1 tablespoon cocoa powder
Steps:
Use the food processor to pulse rolled oats and walnuts into a powder.
Add dates, vanilla extract, cocoa powder, Coconut Cannabis Oil and salt; process until everything is mixed together.
Transfer raw canna-brownie mix to lined baking sheet. Press batter down to flatten and shape. Rest brownies in fridge for a few hour to set.
Mix almond butter, maple syrup and cocoa powder together. Spread glaze on top of chilled brownies before serving.
Get the full recipe here. 
Koi Rating - 5/5 
Please name and shame anyone who doesn't love a good brownie! Especially the edible kind... 
Vegan Weed Waffles  
Cooking Time: 45 Minutes 
Makes: 3 Waffles 
What You Need:
1 ½ cups sprouted spelt flour 
2 tablespoons coconut sugar 
1 ½  tablespoons baking powder
⅛ teaspoon salt
1 ½ cups non-dairy milk 
1 teaspoon vanilla
⅓ cup melted home-made CBD oil 
Steps:
Whisk together dry ingredients. Incorporate wet ingredients.

Turn on the waffle iron. Let the batter rise while the waffle iron heats up.

Brush the waffle iron with a small amount of oil.

If using the waffleye, about 1 cup makes a perfectly full waffle.

Cook until golden. Keep on rack in warm oven until ready to serve.

These are kickass freezer waffles. Just freeze separately on a rack. Store in an airtight container or ziplock. Reheat in the oven or toaster oven.
Get the full recipe here.
Koi Rating - 4/5 
We only deducted a point because it was so good we wish the recipe made more! 
Zesty Weedy Vegan Alfredo
Cooking And Prep Time: 30 Minutes 
Makes: A Lotta Pasta 
What You Need:
12 ounces of egg-free fettuccine pasta
1 cup of cannamilk (made with a non-dairy alternative)
1 cup of unsweetened non-dairy milk (soy, almond, coconut, etc.)
4 ounces of non-dairy cream cheese
1-2 teaspoons of lemon zest
3 tablespoons of nutritional yeast
3 tablespoons of sliced and blanched almonds
1-2 tablespoons of cannabis oil (or olive oil if you don't want the extra cannabis)
½ cup of chopped fresh parsley
3 cloves of garlic finely chopped
Sea salt and freshly ground black pepper (to taste)
Steps:
Bring a large pot of water to a boil, adding in the egg-free fettuccine pasta. Cook the pasta for the length mentioned on the package directions. Once finished, strain the pasta, but set aside 1-2 cups of the hot pasta water for future use.
In a blender, mix together the non-dairy milk, cannamilk, non-dairy cream cheese, almonds, lemon zest, nutritional yeast, sea salt, and black pepper. Blend until smooth.
In a large skillet over medium heat, add the cannabis oil (or olive oil) and the chopped garlic. Stir the garlic until it turns soft and begins to brown and sizzle ever so slightly. In this same skillet, add to the fried garlic the non-dairy cream sauce mixture you just blended, and stir. Additionally, add in ½ cup of the pasta water you set aside earlier. Stir again and bring to a simmer. The sauce should be thick and creamy, (5-10 minutes is usually a sufficient amount of cooking time).
Once the sauce is ready, throw in the previously cooked pasta. If desired, top off with one more tablespoon of cannabis oil. If the sauce is too thick, stir in some more of the pasta water. Serve the tossed pasta into separate bowls and top off with some sea salt, cracked black pepper and/or nutritional yeast.
Get the full recipe here.
Koi Rating - 6/5 
Because pasta is life! 
Ganga Guac 
Cooking And Prep Time: 15 Minutes 
Makes: A Bowl Of Guac 
What You Need: 
1

Tablespoon Cannabis Oil

 

2

Avocado's, Peeled And Pitted

1

cup

Chopped Tomatoes

1/4

cup

Chopped Onion

1/4

cup

Chopped Cilantro

2

Tablespoons

Lemon Juice

1

Jalapeno Pepper, Seeded, Minced (Optional)

Salt And ground Black Pepper To Taste
Steps: 
Mash avocados in a bowl until creamy.

Mix tomatoes, Cannabis oil, onion, cilantro, lemon juice, and jalapeno pepper into mashed avocado until well combined season – with salt and black pepper.

Serve the Cannabis Guacamole
Get the full recipe here. 
Koi Rating - 5/5 
Super easy and will get your super stoned! A win-win really. 
Kush Vegan Kookies
Cooking And Prep Time: 1 Hour
Makes: 32 Cookies 
What You Need: 
1 tbsp ground flax meal
4 tbsp warm water
150 g Earth Balance (vegan butter)
50 g cannabutter
150 g brown sugar
150 g white sugar
1 tsp vanilla extract
1 tsp sunflower lecithin (or 2 tsp soy lecithin granules)
1 tsp baking powder
1/2 tsp baking soda
350 g all purpose flour
1/2 tsp kosher salt
3/4 cup vegan mini chocolate chips
Steps: 
Make the flax egg by combining flax meal and warm water in a small bowl and mix well. Let gel for about 5 min.
Using an electric beater or stand mixer, beat Earth Balance vegan butter, cannabutter, brown sugar and white sugar until pale and fluffy (about 4-5 mins). Add vanilla extract, flax egg, and sunflower lecithin and beat for another 3-4 minutes, scraping down sides to ensure everything is evenly incorporated and the mixture is very light and fluffy.
Add baking powder, baking soda, flour, and kosher salt. Beat until almost all incorporated, then add chocolate chips and stir to incorporate (be careful not to overmix).
Use a spatula to fold everything together to incorporate any last bits of flour and evenly disperse the chocolate chips.
Use a 1.5 Tbsp cookie scoop to make ~32 cookies. Add a sprinkle of fleur de sel on top of each dough ball prior to baking if desired. To prevent extra spreading, you can freeze before baking.
Bake for 8 min at 350F, leaving 1.5 inches between each dough ball. Remove from oven and let cool for 1 min, then remove from baking sheet and let cool on a wire rack.
Get the full recipe here.
Koi Rating - 5/5 
It's a weed cookie, what's not to like?
Enjoy responsibly! We don't want anyone greening out on us.